PICTURE 3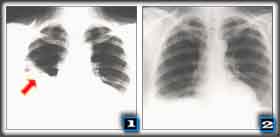 Right pleuro-pulmonar metastasis from a mammary adenocarcinoma which disappeared after two months of neuroimmunological therapy.
PICTURE 4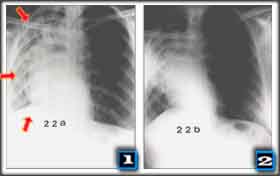 Right lung adenocarcinoma. The whole right lung is affected. Progressive reduction was observed during 3-year of neuroimmunological therapy. Figure 2 shows the tumor disappearance from the upper and inferior right lung lobes.
PICTURE 5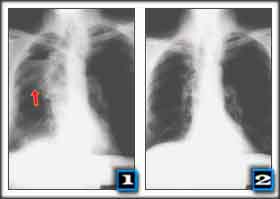 Abcessed left lung adenocarcinoma totally healed after six months of neuroimmunological treatment.